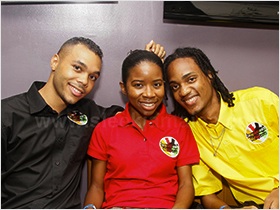 Have a general question or suggestion? Email us at jamaicansmusic@gmail.com or fill out and submit the form below.

If you are sending us any media file(s) over 2MB please use a file transfer service, any files over the limit will automatically be deleted.
---
OUR PEOPLE
Alex Morrissey
Chief Executive Director
alex@jamaicansmusic.com
Link Alex for interviews for your newspaper, radio, TV, blog, site or magazine.
Biko Kennedy
Music Journalist/ Jamaican Pop Culture Writer
biko@jamaicansmusic.com
Link Biko if you need: interviews, feature articles, album / song / riddim reviewed.
Arian Hendricks
Web Developer
arian@jamaicansmusic.com
Link Arian if something on our website isn't working :(
Randolph Cheeks
Attorney at Law
infringement@jamaicansmusic.com
Link Randy if you have any legal issues.