July 8, 2015
Here is what is trending on Jamaicansmusic.com right now.
---
THE LASTEST NEWS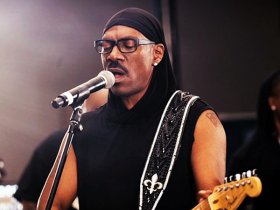 Eddie Murphy's affinity for reggae music continues. The iconic actor, comedian and singer unveils his second song of the year "Wonna Deez Nites" featuring Jamaican dancehall icon Beenie Man.
---
---
---
NEXT UPCOMING EVENT
Come Back to www.jamaicansmusic.com
---
Click to Unsubscribe
Please do not reply directly to this email
You are receiving this email because you subscribed to receive promotional emails on Jamaicansmusic.
CONTACT US
Please do not reply to this email as we are not able to respond to message sent to this email address. To contact us or send feedback, please click here.