February 4, 2015
Here is what is trending on Jamaicansmusic.com right now.
---
THE LASTEST NEWS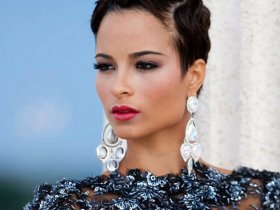 Jamaica's Kaci Fennell was placed fifth (fourth runner up) in the Miss Universe in Miami on Sunday, January 25th. But the question every one is asking is "Was she robbed of the title to keep persons talking of the event?".
---
NEXT UPCOMING EVENT
Come Back to www.jamaicansmusic.com
---
Click to Unsubscribe
Please do not reply directly to this email
You are receiving this email because you subscribed to receive promotional emails on Jamaicansmusic.
CONTACT US
Please do not reply to this email as we are not able to respond to message sent to this email address. To contact us or send feedback, please click here.