June 1, 2016
Here is what is trending on Jamaicansmusic.com right now.
---
THE LASTEST NEWS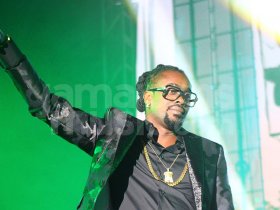 Organisers of Reggae Sumfest, The Greatest Reggae Show on Earth, have announced their first set of artistes for this year's festival. International Dancehall artistes Beenie Man and returning after a one year break, Bounty K
---
Come Back to www.jamaicansmusic.com
---
Click to Unsubscribe
Please do not reply directly to this email
You are receiving this email because you subscribed to receive promotional emails on Jamaicansmusic.
CONTACT US
Please do not reply to this email as we are not able to respond to message sent to this email address. To contact us or send feedback, please click here.