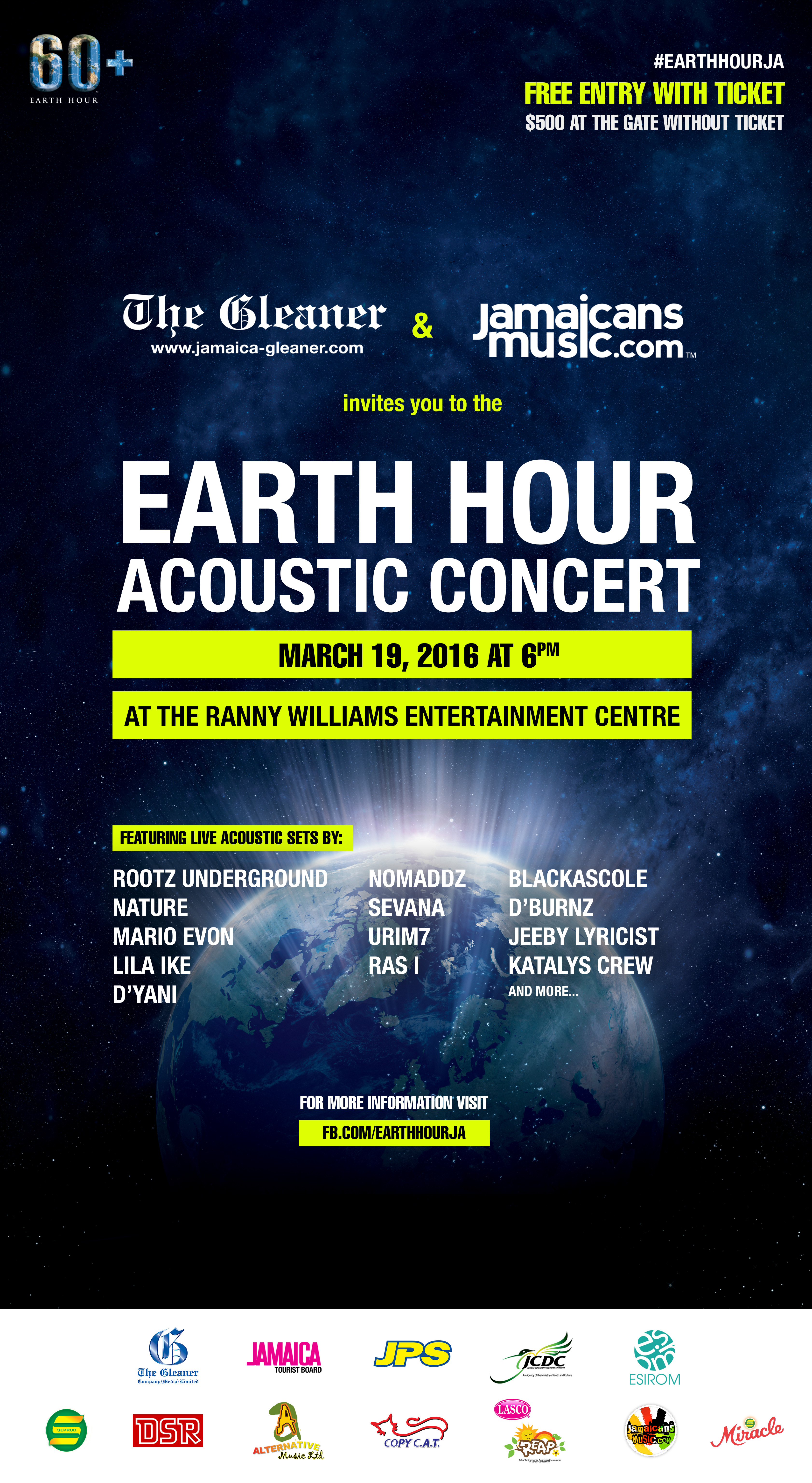 Admission: Free
Tickets will be available for FREE on March 7th at:
- The Gleaner (Downtown)
- Esirom (13 West Kings House Road)
- JCDC
- Alternative Music
What is Earth Hour?
Earth Hour is the single, largest, symbolic mass participation event in the world. Born out of a hope that we could mobilize people to take action on climate change, Earth Hour now inspires a global community of millions of people in 7,001 cities and towns across 152 countries and territories to switch lights off for an hour as a massive show of concern for the environment.
What is the vision for the Earth Hour Concert?
We will put on a free concert to inspire Jamaicans to take action against climate change. We hope to start a movement locally that is already taking place all around the world. With the help of our artists you can experience performances while participating in Earth Hour at 8:30 PM when all power is turned off and sky lanterns light up the night.


What we hope to achieve?
We hope that more companies locally will participate in the fight against climate change and spread the word about this movement. We will print and distribute 1,000 tickets which will allow FREE access to the event. A $500 fee will be charged at the gate for patrons without a ticket. Proceeds from the concert will go to a non-profit, non-governmental membership organization.